By Kevin Clark
Dakar is proud to announce that we're rolling up our sleeves to accept the "My Brothers Keepers Challenge" focused on mobilizing our community partners for the Compton Unified School District and other partner school districts to meet the need for more mentors, internships, and career path opportunities in Hollywood.  Our launch is slated for December 18th with a Media Mentorship Screening Festival designed to showcase of our media mentees to the Hollywood professionals.
How do we reverse the curse of Cain and Abel? "The My Brothers Keepers Compton Local Action Summit provided a forum for stakeholders in Compton to break down the barriers to answer that question.  Sadly, too many stories like this one occur in Compton.
The MBK Summit for Compton was inspirational in Dakar deciding to take the challenge to create an opportunity for our focus on creating more young men and women of color entrance into  more traditional and IT-based careers in Hollywood.Terrence Coles and I met volunteers from local nonprofit groups, youth providers and other community members at the Dollarhide Community Center who were to roll up there sleeves for sustainable social change.
A highlight of the experience was the presentation made by Special assistant to President Michael Smith, who gave the audience the playbook on how to get engaged from their local perch to a national movement that he said that he started working on one year prior to the announcement of MBK.


The Summit moved through a number of exercises that proved useful to engage the audience, creating teams that worked through a strategic planning session that challenged each team member to collaborate  on  providing a solutions one of the pillars of MBK.


Ladonte King, an ally of Dakar Media Academy delivered the benchmark address for delivering early childhood intervention in increasing  literacy for all Compton constituents.

Mayor Aja Brown said the program is "really focusing on specific outcomes for young men and boys of color, not just looking at education, but how that actually correlates throughout their lives."

"When you look at the statistics, whether it's reading at grade level, or high school dropout rate, or it's imprisonment rate or murder rate of young men of color, you're double digits behind their white male counterpart," said My Brother's Keeper director Michael Smith.
The program is aimed at helping young people read at grade level by third grade, improving access to jobs and valuable work experience, and reducing violence in the community.
President Obama issued the "My Brother's Keeper Community Challenge" back in February asking communities across the nation to close the opportunity gap.  The man who's charged with mobilizing all concerned , Mike Smith will have the support of The  Dakar Media Academy and it's allies.  
Dakar will marshall all of our resources to Mike's attention, starting with a Mentorship Takeover in Hollywood.  Thanks Mike for taking time to come to Compton, and get ready to visit Dakar virtually for updates on our focus, placement and "preparedness for Digital Media careers.
Results for #MyBrothersKeeper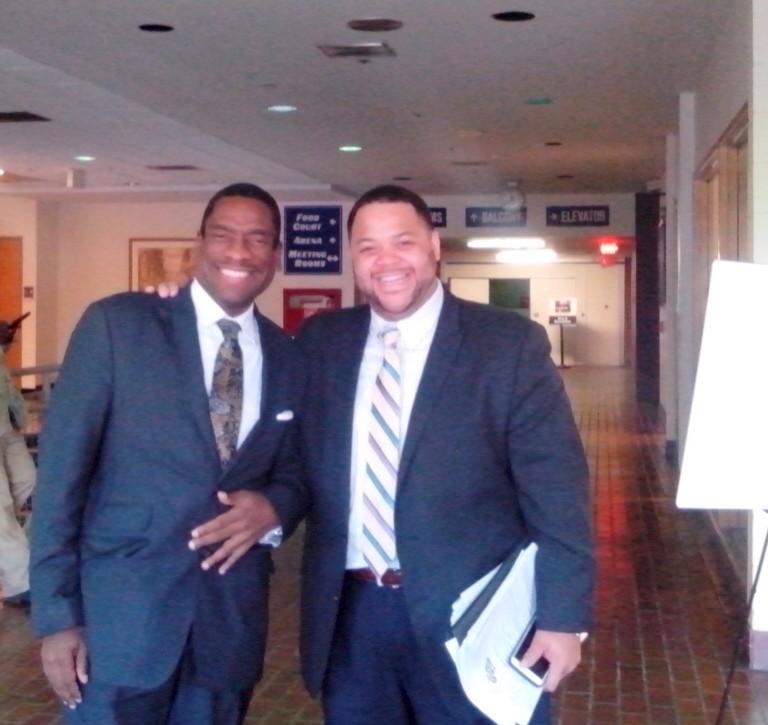 People · View all

@BarackObama Please help young men like yourself! #MyBrothersKeeper Today is #givemiamiday https://givemiamiday.org/#npo/empowered-youth-usa …

@PhillySavage_2 do work out there